---
The Silverstrom Group: What a Trip to the Dentist
Should
Be
---
The Silverstrom Group is a dental spa that makes a trip to the dentist something to look forward to—even enjoy! Dr. David Silverstrom and Dr. Gary Silverstrom lead a group of professionals who have devoted their careers to the comfort, safety, and overall satisfaction of their patients. From the nurturing environment to the calming ambiance, our practice caters to all ages and boasts advanced technology, highly trained staff, a relaxation room, and complimentary café area. Our numerous awards and recognition are a testament to our commitment to providing patients five-star service.
While you are in our care, your smile is the most important thing in the world. As a patient, you will benefit from:
Voted Best Dentist in New Jersey
---
Complete Health DentistryWith more than 30 years of experience, The Silverstrom Group educates patients on how oral health impacts overall health. Seventy-five percent of medical costs are caused by chronic disease that we can prevent. Gum disease has been identified as the most abundant source of chronic low-grade inflammation that causes a decrease in our immune response, and eventually, irreversible damage to the immune system. The mouth is a portal to bacteria that can lead to everything from low birth weight babies in pregnant women to arthritis, pulmonary disease, and diabetes. Preventive care is key.
Dental Health eBooks!

Whether you are a patient, parent, or dental healthcare professional, Dr. Silverstrom's books can serve as your blueprint to achieving a beautiful and healthy smile. Don't miss these trusted resources!

Click to Download
---
Same Day Dentistry
---
Our practice features a state-of-the-art dental laboratory where we custom-craft
crowns
,
bridges
, and
dentures
. The in-house lab utilizes computerized dental technology (CEREC) to create these restorations in a day, which means no temporaries and no second appointments, preventing multiple visits. It's a cost-efficient option for on-the-go patients! Computerized dentistry allows for the most precise and perfect restorations. Learn more
here
.
---
All dental specialists in one state-of-the-art facility
---
Advanced Dental Technology
We use the most
modern technology
available. Advances in the science of dentistry allow for greater patient comfort, better preventative care, and a more conservative approach to treatment. This enables the doctors to diagnose dental diseases, such as tooth decay, in their earliest stages.
Highly Trained Dentists & Staff
Each doctor has the highest skills and training, including hundreds of hours per year in advanced educational programs that far exceed their licensure requirements. The doctors and staff participate in continuing professional education courses where the latest trends, best practices, and state-of-the-art dentistry are showcased. Learn more about our staff
here
.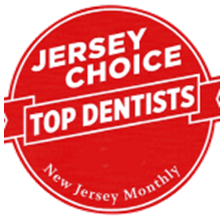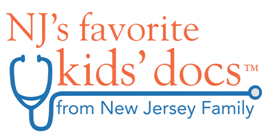 ---
Discover The Silverstrom Group Difference
---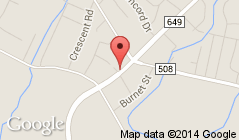 The Silverstrom Group
580 S Livingston Ave, NJ 07039
Phone: (973) 992-3990
Mon: 8:00am – 5:00pm
Tue: 8:00am – 8:00pm
Wed: 8:00am – 5:00pm
Thu: 8:00am – 8:00pm
Fri: 9:00am – 4:00pm
Sat: 8:00am – 1:00pm
Sun: closed
We invite you to discover how pleasant, productive, and fulfilling a trip to the dentist can be.

Do you live in Livingston, Millburn, Short Hills, Summit, West Orange, Chatham, Madison, or Florham Park? Are you looking for the best dentists and dental care services near you? Contact The Silverstrom Group for further information or schedule an appointment today.

The Silverstrom Group is conveniently located in Livingston, New Jersey, proudly serving patients from New Jersey, New York, and the entire United States. We provide comprehensive health dentistry, cosmetic dentistry, restorative dentistry, dental implants, same day dentistry, in-house lab, INVISALIGN®, dental bridges and crowns, high tech dentistry, oral surgery and all other dental care services for an affordable cost. Call us today (973) 992-3990 to schedule an appointment with one of our dental experts.