A Life Changing Experience
Cosmetic Dentist Livingston
---
In 2014, we were pleased to award Betty Wetterauw of Sussex, New Jersey, our inaugural Smiles for Life Award in partnership with the American Cancer Society. Inspired to donate their medical expertise to help others, dentists Dr. David Silverstrom and Dr. Gary Silverstrom's philanthropic award bestows a cosmetic dental makeover worth $25,000 to a cancer survivor in the New Jersey/New York area. After a long selection process, the dentists chose Betty Wetterauw who suffered from breast cancer in 2013. To learn more about our new program and Betty, please read below.
Cancer and Oral HealthA great percentage of cancer survivors are plagued with a number of problems, many of which are related to their oral health. Chemotherapeutic agents and radiation therapy often ravage the oral environment. Dry mouth, rampant decay, and tooth loss create functional and aesthetic issues. The Silverstrom Group dentists are experts in managing these problems. In addition to the physical manifestations, these patients often suffer from low self-esteem and confidence, which can affect their emotional health. As a Board Member of the Mental Health Association, Dr. David Silverstrom sees and understands how these survivors are affected. A new smile speaks volumes, and a cancer survivor deserves a reason to celebrate! The oral reconstruction performed on Betty over the next few months will rehabilitate her mouth function, restore confidence and renew her self-esteem.Betty Wetterauw's StoryNominated by plastic and reconstructive surgeon Dr. Renee Comizio, Betty's story is one of strength and perseverance with family values at the core. She was diagnosed with breast cancer in February while working as a postal worker and caring for her two children and parents. After her diagnosis, she opted for bilateral mastectomies and stopped smoking immediately. While recovering from her surgery in the hospital, her father, Robert Reid Wetterauw, Sr., was down the hall battling metastatic colon cancer. When Betty was discharged, her father remained, struggling to learn to walk again. Despite what Betty was going through emotionally, she was the rock in her family during Robert's illness. Betty put her chemotherapy on hold while encouraging her father to walk post-surgery, driving her mother to and from the hospital for visits, and then supporting her grieving mother after Robert passed away in June. Two months later Betty developed a rare infection; therefore, her chemotherapy was delayed so that her two expanders could be surgically removed. A month later, she started chemotherapy and returned to work. Betty's mouth has suffered great trauma over the years; she has wanted dental work for a long time.Betty's Smile Makeover About The Smiles for Life AwardLaunched in 2014, the Smiles for Life Award was created by The Silverstrom Group to rehabilitate the mouth of cancer survivors. Dry mouth, rampant decay, and tooth loss are common symptoms of cancer patients, which create functional and aesthetic issues. The dentists at The Silverstrom Group are experts in managing these problems. Dedicated to philanthropy and the fight against cancer, The Silverstrom Group donates a $25,000 cosmetic makeover to one cancer survivor per year. Potential candidates are elected by local plastic surgeons and the selected recipient is chosen based on need. By documenting and revealing this transformative process through a partnership with the American Cancer Society, the award showcases to the world the healing power of a smile makeover and celebrates survivorship. The Smiles for Life Award rehabilitates mouth functionality, restores confidence and renews self-esteem—truly creating a smile that speaks volumes.
---
Contact Our Cosmetic Dentistry Practice
---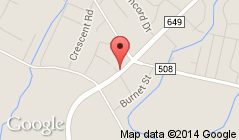 At The Silverstrom Group, our dentists and staff are ready to give you a smile worth smiling about. Please contact our cosmetic dentistry practice for further information or to schedule a consultation.