---
Complimentary Transportation
---
The Silverstrom Group has partnered with Uber Health, using the familiar on-demand transportation services to provide patients with a complimentary, reliable, and comfortable way to get to their appointments. If you have difficulties getting to your dental appointment, now there is an option available to ease the process.
To ensure your dental experience is as stress-free and convenient as possible, we can schedule an Uber Health driver to pick you up for your appointment and drop you off at home afterwards.
We're happy to provide relief and independence to those unable to drive to their appointment for any reason. The travel process should be as comfortable and relaxing as our dental spa is during your visit with our award-winning dentists. As always, all patient information will stay confidential and HIPAA compliant.
The Silverstrom Group is proud to be at the forefront of modern dentistry by enhancing all aspects of the dental experience. We are dedicated to excellence in patient care, health, and well-being, and Uber Health allows us to extend that extraordinary care to the transportation process. Now it's even easier to see the Silverstrom difference for yourself!
Call us today at 973-992-3990 to schedule your complimentary ride to our office.
---
To Our Valued Patients…Thank You
---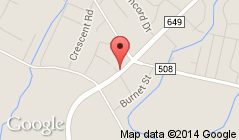 To those who have supported us through the years, we'd like to extend our deepest gratitude. Your referrals and positive feedback inspire and revitalize us, and we cannot thank you enough.
If you have never visited our practice before, we encourage you to stop by and see for yourself what makes us unique among dental practices. We are certain that once you have experienced The Silverstrom Group difference, you will never think about dentistry the same way again.
Contact us today and allow us to introduce you to the most pleasant, comfortable, educational, and fulfilling dental experience you have ever had.