Setting the Curve in High Tech Dentistry
Cosmetic Dentist Livingston
---
Over the past two decades, dental technology has evolved at an astonishing rate, and that evolution shows no signs of slowing. Modern dental technology makes it possible for the full range of cosmetic, restorative, and general dentistry procedures to be performed more safely and with greater precision than ever before. The benefits to patients are virtually unlimited. Today's dental treatments are safer, faster, and more comfortable, with shorter healing times and more predictable outcomes. We pride ourselves on staying ahead of the curve. The Silverstrom Group is one of the few private practices in the United States to provide a fully equipped, state-of-the-art dental facility, with onsite surgical facilities, a commercial dental laboratory, and a continuing education training program for staff. Dr. David Silverstrom and Dr. Gary Silverstrom regularly participate in advanced training courses and are always looking for newer, more advanced technologies to integrate into the practice. The latest, most sophisticated computer, digital, and laser technology are combined with a progressive approach to care, ensuring the best dental experience possible for our valued patients.Computerized DentistryAt The Silverstrom Group, our onsite laboratory has always allowed us to control the quality, cost, and production time of our ceramic dental products. The CEREC® chairside dental system furthers our ability to provide our patients with the most convenient dental experience possible. The CEREC® system allows us to custom-craft metal-free ceramic onlays, crowns, and veneers of the highest quality while you wait in our office. You can enjoy tea or coffee in our café or visit our relaxation room. The total time of treatment for a single restoration may be as little as an hour. You save time, money, and the frustration of having to make multiple office visits.Laser TechnologyThe Silverstrom Group uses lasers in order to offer a variety of safe, minimally invasive, and virtually pain-free diagnostic and treatment options.
DIAGNOdent® Laser – DIAGNOdent® is a diagnostic laser tool that enables our dentists to identify dental decay in its earliest stages and treat it before it compromises the integrity of the tooth. With the DIAGNOdent® laser, examinations are simple, quick, and painless. Early detection with lasers is beneficial as it usually means that we are able to conserve healthy tooth structure—oftenwithout the need for anesthesia.
The Magic Wand– We use our diode laser to aid in the healing process of canker sores, enhance architecture of a smile, perform minor surgical procedures.
Laser Oral Cancer ScreeningAt The Silverstrom Group, we conduct oral cancer screenings using the VELscope® system, the single most effective screening system available today. The exam is fast and painless, and at no extra cost as a standard of care during professional dental cleanings.
Oral cancer is one of the most curable forms of the dreaded disease, but early detection is essential as it boosts survival rate to 80 to 90 percent.
Young, non-smoking individuals are the fastest growing segment of the oral cancer population, and they come to the disease from human papilloma virus (hpv16), a sexually transmitted virus.
Under the special light, potential precancerous and cancerous cells can be distinguished from healthy tissue. We encourage all of our patients to undergo regular oral cancer screening with the VELscope® system, especially those who are at increased risk for the disease.Intraoral CamerasIntraoral cameras allow our doctors and professional staff to transmit crystal-clear images of the inside of your mouth to a monitor, allowing for easier and more accurate diagnosis of potential oral health problems. Using special software, we are able to enlarge these images, freeze them, or view them in real time. This technology aids our dentists in explaining their diagnoses to patients during consultations.Computer ImagingAs promising as certain cosmetic and restorative dentistry procedures may sound, it can be difficult to know whether to proceed with treatment without having an idea of how the results might look. Fortunately, with our digital photography equipment, high-resolution imaging software, and state-of-the-art monitors, we are able to create a preview of the results that patients can expect from their treatment. Before any dental work begins, we take pictures of our patients' mouths and then digitally manipulate them to demonstrate how their smiles will appear after a given treatment or combination of treatments. This allows patients to become active participants in designing their smiles and to make more informed decisions regarding their course of treatment. If you are considering a smile makeover and want to see the potential "after" photo, please go to our Smile Makeover page to learn how.Digital X-raysAs part of our commitment to providing our patients with the safest, most effective dental options available, The Silverstrom Group uses digital radiology in diagnostic exams.
Digital x-rays are safer, faster, more accurate, and far more biologically conscientious than their traditional counterparts.
The x-rays require no film, therefore reducing exposure to radiation by 80 percent and eliminating hazardous waste.
Patients simply close their mouths on digital sensors while our computers process the images within seconds.
The amount of radiation received in a lifetime of dental X-rays is less than one day in the sun.
Autoclave SterilizationAn autoclave is a device that heats solutions above their boiling point, producing pressurized steam that effectively kills all microorganisms. To prevent the spread of infection, we use autoclave steam to sterilize all of our instruments prior to performing dental work. Our sterilization practices exceed accepted standards, ensuring the safety of our patients and the cleanliness of our work environment.
---
Contact The Silverstrom Group
---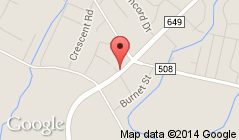 If you have any questions about our advanced dental technology please contact us. Our state-of-the-art office attracts patients from New Jersey, New York, and the rest of the United States.