The Silverstrom Group Form Download Center
Patient Forms
---
Patient Registration
You may preregister with our office by filling out our secure online Patient Registration Form. After you have completed the form, please make sure to press the Submit button at the bottom to automatically send us your information. On your first visit to our office, we will have your completed form available for your signature. The security and privacy of your personal data is one of our primary concerns and we have taken every precaution to protect it.
New Patient Registration
---
Contact Our Dental Practice Today
---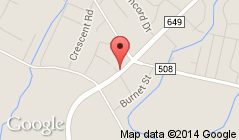 Our team of dental professionals is standing by to answer whatever questions you may have or to schedule an appointment for you to meet with Dr. David Silverstrom or Dr. Gary Silverstrom.
Contact our dental practice in Livingston, New Jersey today.
The Silverstrom Group proudly serves communities throughout New Jersey and New York, and attracts discriminating patients from across the United States.
---