---
A Life Changing Experience
---
At
The Silverstrom Group
, we change lives daily through the
power of cosmetic dentistry
. A person's smile communicates volumes about who they are and how they take care of themselves. People with attractive, healthy smiles project a self-confidence that is invaluable in a variety of situations, from social interactions to business affairs.
By enhancing your smile, you are enhancing every aspect of your life.
If you are dissatisfied with your smile, most likely there is a treatment plan that will give you the beautiful results you desire. Procedures can be performed to:
Close gaps between teeth
Lengthen or shorten teeth
Conceal chipped, cracked, discolored, or misshapen teeth
Replace one or more missing teeth
Reposition crowded or misaligned teeth
Dr. David Silverstrom and Dr. Gary Silverstrom bring an artist's touch and a keen eye for aesthetics to every procedure that they perform. They have the professional insight and skill to customize and combine treatments so that even the most cosmetically flawed smiles can be dramatically transformed.
The golden ratio, or the golden proportion, can be found throughout nature and in some of the world's greatest works of art. It can also be found in the facial structure of most of the people we consider to be beautiful. It has been said that if you draw a rectangle around the face of the Mona Lisa, the ratio of height to width of that rectangle is equal to the golden ratio.
Symmetry is scientifically proven to be attractive to the human eye, but not all facial features contribute equally to the perception of beauty. According to Professor Gordon Patzer's "The Physical Attractiveness Phenomena", there are five predominant features that factor into physical attractiveness:
We invite you to learn about the world-class cosmetic services we offer at The Silverstrom Group.
---
Contact Our Cosmetic Dentistry Practice
---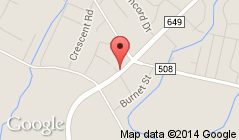 At The Silverstrom Group, our dentists and staff are ready to give you a smile worth smiling about.

Looking for the best cosmetic dentists near you? Our dental practice is conveniently located in Livingston, NJ serving patients from Northern and Central New Jersey including Millburn, Short Hills, West Orange, Summit, Maplewood, South Orange, Florham Park and all surrounding towns. We also provide dental care services to patients from NYC. Please contact our cosmetic dental practice today for further information or to schedule a consultation.