---
A Quick, Easy Way to Restore the Beauty of Your Smile
---
As
cosmetic procedures
go, dental bonding offers tremendous value for relatively little money. While porcelain restorations such as veneers provide greater durability and an uncannily realistic appearance, dental bonding produces outstanding and immediate results for patients whose teeth are aesthetically flawed. At The
Silverstrom Group
, our skilled dental professionals can use the bonding material to conceal cracks, chips, stains, and other imperfections in the teeth, resulting in a flawless smile that you will be proud to show off.
Dr. David Silverstrom
and
Dr. Gary Silverstrom
apply the same artist's touch to dental bonding procedures as they do all of their cosmetic dentistry services. They can use dental bonding to repair a single tooth or to treat multiple teeth, depending on your needs and goals.
---
What Is Dental Bonding?
---
Dental bonding is a procedure in which a composite-resin material is applied to the surfaces of the teeth. Although we generally perform bonding as a primarily cosmetic procedure, it also offers numerous oral health benefits, especially when used to restore the structure of chipped or broken teeth. The bonding material is carefully formulated to match the shade of your surrounding natural teeth before it is applied. As with porcelain veneers, you may choose to undergo whitening prior to your bonding procedure and then have the composite-resin material adjusted to complement your newly whitened teeth.
---
Dental Bonding versus Porcelain Veneers
---
Although dental bonding and
porcelain veneers
produce similarly excellent results, both procedures offer unique benefits. The primary advantage of dental bonding over porcelain veneers is that it is, tooth for tooth, the less expensive option. It also requires less alteration of the natural tooth's structure than porcelain veneers. Conversely, the porcelain used in veneers is stronger and more durable than the dental bonding material. Unlike composite resin, porcelain is translucent, meaning that it allows some light to pass through its surface rather than simply reflecting it, just like natural tooth enamel. As a result, porcelain veneers tend to look more natural, particularly in well-lighted areas. Ultimately, the decision is yours. Whichever treatment you choose, Drs.
David
and
Gary Silverstrom
will provide you with the most aesthetically pleasing results possible.
---
Learn More about Dental Bonding
---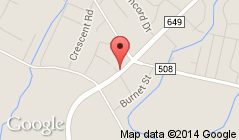 If you would like to learn more about dental bonding, please contact us for a consultation. We look forward to providing you with the most convenient and comfortable dental experience you have ever had. Looking for the top dental spa near you? We offer cosmetic and restorative dentistry to patients from Essex, Morris, and Union County including Millburn, Short Hills, Livingston, South Orange, Summit, Florham park, East Hanover and all surrounding towns.