Committed to Providing Dental Care of Uncompromising Quality
Gary Silverstrom, DDS
---
For decades, the Silverstrom name has been associated with the best that dentistry has to offer. Dr. Gary Silverstrom has established himself as one of the rare dentists who combines experience and skill with a warm chairside manner and a finely honed eye for aesthetics. His reputation for providing dental care of a superior standard attracts patients from throughout the country and earned him the esteem of his peers. Both as a dentist and member of the Livingston community, Dr. Silverstrom embodies the excellence that has become synonymous with his surname.
If you have never had a dental experience that was truly centered on your needs, desires, and goals, Dr. Silverstrom encourages you to schedule a confidential, one-on-one consultation with him today. Dr. Silverstrom cares not only about the smiles and oral health of his valued patients, but also about their whole health. He takes the time to listen to their concerns, their goals, their ambitions, and their apprehensions. He takes into careful account their past dental visits so that he can provide the most comfortable and effective treatment possible. His philosophy of care is focused on treating the patient, not simply the patient's condition. Whether a patient is seeking cosmetic dentistry treatments such as
porcelain veneers
or more extensive
restorative dentistry treatments
to improve his or her oral health, Dr. Silverstrom is committed to producing results that meet or exceed his or her expectations.
As part of his efforts to improve the patient experience, Dr. Silverstrom stays current with the latest developments in
dental technology
and techniques. He has extensive experience in using lasers in a variety of applications, including soft- and hard-tissue treatments and diagnosis of potential dental problems in their earliest stages. He is also trained and certified to provide Invisalign® to patients and to use the CEREC® milling machine to craft custom single-visit restorations.
Dr. Silverstrom's mastery of a wide range of dental technologies is balanced by his empathetic ear, compassionate demeanor, and true concern for his patients. As Dr. Silverstrom has said on many occasions, there is no substitute for humanity and old-fashioned customer service, even as dental technology continues to progress. This human touch is, after all, a fundamental part of what distinguishes the Silverstrom name.
---
Experience, Education, and Professional Affiliations
---
Dr. Gary Silverstrom earned his Doctor of Dental Surgery degree from the New York University College of Dentistry. While in the school's prestigious honors elective program, Dr. Silverstrom treated both faculty and students on campus. Prior to pursuing his doctorate, he earned a Bachelor's degree in psychology, also from New York University.
Throughout the course of his professional career, Dr. Silverstrom has participated in numerous continuing education courses to further advance his skills. He is also an active member of the Academy of Cosmetic Dentistry, the Academy of General Dentistry, the American Student Dental Association, the American Dental Association, and the Academy of Laser Dentistry.
As a patient of Dr. Silverstrom's, you can rest assured that he will invest his full attention and interest in your oral health while you are in his care. His devotion to continuing education and advanced training ensures that he is always looking for promising new ways to make your dental care even more effective, efficient, and comfortable.
---
Contact Gary Silverstrom, DDS
---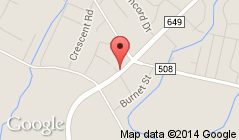 If you are interested in learning more about Dr. Gary Silverstrom, or if you would like to schedule a consultation, please contact the Silverstrom Group today. Dr. Silverstrom looks forward to providing you with the exceptional care you deserve.