DMD General Dentist
Dr. Amy Tran
---
The Silverstrom Group constantly evolves to offer patients a range of quality dental services under one roof, helping patients save time. In doing so, Dr. David Silverstrom and Dr. Gary Silverstrom have assembled a team of exceptional professionals who are dedicated to oral health.
Dr. Amy Tran received her dental degree from Rutgers School of Dental Medicine. She then completed a general practice residency program at Morristown Medical Center. Dr. Tran was born and raised in Queens, New York until her family moved to East Brunswick, NJ. She graduated Summa Cum Laude from Rutgers University – New Brunswick, where she majored in Cell Biology and Neuroscience while double minoring in nutrition and sociology.
She enjoys community service; she has participated in dental outreaches locally in NY and NJ as well as in New Orleans and San Antonio. When she is not practicing dentistry, Dr. Tran enjoys hiking, painting, and trying new restaurants. Dr. Tran loves spending time with family and friends.
Dr. Tran is currently a member of the American Dental Association and the New Jersey Dental Association Tri-County Dental Society.
Dr. Amy Tran – Inside Livingston Fall 2017
---
Honors and Awards
---
New Jersey Dental School Balbo Research Expo– 1st place summer pre-doctorate research presentation winner 2013
Omicron Kappa Upsilon National Dental Honors Society — Certificate of Excellence in Research 2013
International Association of Student Clinicians – American Dental Association (SCADA) — Inducted Associate Member 2013
Dr. Rita Virmani Mehra Endowed Scholarship – Recipient 2013
Abdol H. Islami, MD Foundation Scholarship — Recipient 2014
Dean's List — 2012 to 2016
---
Contact Dr. Amy Tran
---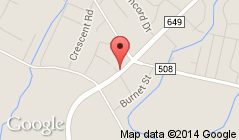 If you would like to schedule a consultation with endodontist Dr. Blumberger, please call us or fill out and submit the form below. We would be pleased to assist you.