---
Complete Health Dentistry: Oral Health Impacts Overall Health
---
Seventy-five percent of medical costs are caused by chronic disease that we can prevent. It has become a monumental discovery in the medical world that oral health impacts overall health, creating a new way of thinking with respect to preventing systemic illnesses. Complete Health Dentistry is a core philosophy at
The Silverstrom Group
. When in balance, the community of billions of bacteria in the mouth actually protects and supports your body's ability to live. However, when disturbed, it produces bad bacteria that lead to gum disease.
Gum disease has been identified as the most abundant source of chronic low-grade inflammation that causes a decrease in our immune response, and eventually, irreversible damage to the immune system. The mouth is a window to your health and we aim to protect it.
Dr. David Silverstrom
and
Dr. Gary Silverstrom
proudly care for patients of all ages; they have the skills, knowledge, and resources to meet the special needs of young children, the elderly, and members of every age group in between. From routine professional cleanings and new patient exams to TMJ treatment and root canal therapy, we offer a full menu of general dentistry options.
We invite you to learn more about our services and Complete Health Dentistry.
---
Contact Our General Dentistry Practice
---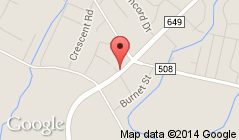 If you would like to learn more about our
top dentists
and general dentistry team, please contact us. We look forward to providing you with the most convenient and comfortable dental experience you have ever had. Looking for best dentists near you? We offer our general dentistry to patients from Northern and Central NJ including Essex, Union, Morris, Hudson, Passaic, Somerset, Bergen, Middlesex counties and all surrounding towns and communities. Patients also come from NYC and other out of state cities.