---
Gentle, Effective Treatment for Tooth Pain
---
Over the years, root canal therapy has gotten a bad rap. So many people are convinced that getting a "root canal" is such a horrible ordeal that they prefer to live with tooth pain. However, modern root canal therapy is a gentle, relatively simple procedure that can immediately alleviate nagging tooth pain. Best of all, the procedure is practically painless. At
The Silverstrom Group
, our primary concern is your oral health. It is nearly impossible to function with a serious toothache; medications merely dull the pain, and avoiding dental care will only eventually lead to the loss of the tooth and the possible spread of dangerous infection throughout your mouth. Root canal therapy not only treats tooth pain at its source, but also allows for the preservation of as much of the tooth's natural structure as possible. This will ultimately help you maintain the health of the gum and bone tissues that support the tooth.
---
What Is a Root Canal?
---
Contrary to common belief, a root canal is not a procedure but rather an anatomical structure. Each tooth has between one and four root canals, chambers that contain the blood vessels and nerves of the tooth. This collection of soft tissues is referred to as dental pulp. When this pulp becomes infected or otherwise damaged by trauma or decay, the result can be intense, unrelenting tooth pain.
---
The Root Canal Procedure
---
Root canal therapy, clinically known as endodontic therapy, involves the removal of diseased pulp from the tooth. In order to access this pulp, our dentists must first create an opening in the natural crown of the tooth. Once the pulp has been removed, the root canal is thoroughly cleaned and disinfected. During the procedure, any decayed material will also be removed from the tooth. In order to prevent further damage to the tooth,
our dentists
will cover the remaining structure with a strong, natural-looking dental crown. This crown will restore strength to your bite and prevent adjacent teeth from shifting out of position. Ultimately, you will emerge from treatment with a healthier mouth and a restored tooth that is stronger and more durable.
---
Schedule a Root Canal Therapy Appointment
---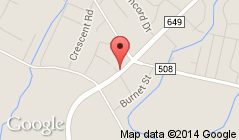 If you require root canal therapy, please contact us. We look forward to providing you with the most convenient and comfortable dental experience you have ever had.