Healthy Gums: The Foundation of an Attractive Smile
Periodontal Care Livingston, New Jersey
---
Picture in your mind for one moment a beautiful smile. What do you see? White, symmetrical teeth that radiate vigor and health? Perhaps a broad grin lighting up the face of someone you love? Whatever came first to your mind, it probably wasn't the gums. Nevertheless, the gums are the unquestionable foundation of any beautiful smile. As your periodontal health goes, so goes the health of your entire mouth, down to each individual tooth. Despite the importance of the gums, many people neglect their periodontal health. Indeed, according to a
recent study published by the Center for Disease Control and Prevention
, nearly half of all American adults suffer from some degree of periodontitis, the more advanced of the two types of gum diseases. Fortunately, modern dentistry offers a number of advanced and highly effective methods of restoring, improving, and maintaining the health of the gums.  At The Silverstrom Group, we are pleased to offer comprehensive
periodontal care
to patients of our
Livingston
,
New Jersey
practice.  The Silverstrom Group is a
full-service, multi-specialty
dental practice, with a board-certified periodontist on staff.  This allows Drs. David and Gary Silverstrom to provide complete care for the gums, from diagnosis of periodontal disease in its earliest stages to a full range of surgical and non-surgical gum treatments.  As one of our patients, you can rest assured that your periodontal health will be in the absolute best of hands. There's no time like the present to take control of your oral health.  Whether you have perfectly healthy gums that you want to maintain for a lifetime or you are exhibiting signs of periodontal disease, The Silverstrom Group can help.  To learn how you could benefit from advanced periodontal care at our Livingston, New Jersey practice, please
contact The Silverstrom Group
today.
---
Periodontal DiseaseGum disease is a serious oral health issue that, if left unaddressed, can eventually lead to tooth loss and degradation of the jawbone. The disease occurs when the bacteria contained within plaque causes the gums to become inflamed and infected. Gingivitis, the earliest stage of gum disease, can be treated relatively easily. If left untreated, however, gingivitis can progress into a more severe form of gum disease called periodontitis. At this point, the bond between the gum tissues and the teeth they support begins to break down more rapidly, making tooth loss a very real possibility. Many people who have gum disease are unaware of its presence in its earliest stages, when it is most easily treated. This is why it is important to visit the dentist twice a year for routine check-ups, even if you feel your gums are in perfect health. At The Silverstrom Group, our dentists use advanced laser technology and digital x-rays to diagnose and gauge the effects of periodontal infections. If the disease has already begun to progress, we can use our diode dental laser to provide gentle, comfortable treatment, with no post-operative discomfort, little or no anesthesia, and minimal bleeding. You should seek dental help right away if:
Your gums are red, swollen, or bleeding easily
You can detect a pocket between your gums and teeth
One or more of your teeth is loose
You have a bad taste in your mouth or persistent bad breath
Your teeth are fitting together differently when you bite or chew
---
Professional Periodontal ExamsThe earlier problems with the gums are detected, the easier they are to treat.  Of course, such problems have to be identified and diagnosed before a suitable treatment plan can be determined.  This is why the Silverstrom team conducts the most thorough and meticulous exams of the gums, teeth, jaws, and other structures of the mouth possible.  We use only the
most advanced diagnostic and screening technologies
available, including intraoral cameras, digital x-rays, the DIAGNOdent® laser, and the VELscope® oral cancer screening system.  We will leave no stone unturned when examining your mouth.  If there is a periodontal or bone problem present, even in its earliest stages of development, you can bet we'll catch it.
---
Dental Implant PlacementThe Silverstrom Group is one of the rare dental practices that is able to perform
every stage of the dental implant procedure in-office
, without having to refer patients out for the surgical placement of their implants.  From the initial planning to the restoration of the implants with
crowns
,
bridges
, or
dentures
, our team has the skill, expertise, and advanced multi-disciplinary training to handle every phase of implant dentistry.  Indeed, our dentists are often able to place and restore
dental implants
in a single visit, depending on the needs of the patient and the condition of his or her gums and jawbone.  If necessary, we can perform gum and bone grafting for patients without sufficient tissues to support the titanium implant posts.
---
Non-surgical Periodontal TherapyAs part of the comprehensive periodontal care available at our Livingston, New Jersey practice, we offer a range of non-surgical gum treatments.  Deep cleaning of the gums is accomplished through
scaling
and
root planing
, which remove the harmful plaque and tartar that cause gingivitis, the milder of the two types of periodontal disease.  At The Silverstrom Group, we augment the traditional scaling and root planing procedure with
laser therapy
, which kills dangerous bacteria and promotes the reattachment of the gums to the teeth.
---
Surgical Gum TreatmentsFor patients who suffer from periodontitis, the more severe of the two types of gum disease, The Silverstrom Group offers a selection of surgical procedures to restore periodontal health. Using our diode laser, we can remove diseased gum tissue and eliminate pockets that separate the gums from the teeth. We can also restore lost periodontal and bone tissues through grafting procedures.
---
Learn More about Advanced Periodontal Care
---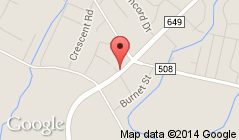 If healthy gums are elemental to a healthy smile, why not entrust your periodontal health to the smile experts at The Silverstrom Group? We can help you regain control over your oral health while catering to your comfort and safety. To learn more about the advanced periodontal care available at our Livingston, New Jersey practice, please contact Drs. David and Gary Silverstrom today.