Giving from the Heart
---
Philanthropy is one of The Silverstrom Group's core values. Drs. David and Gary Silverstrom's philanthropic efforts have contributed greatly to their community through scholarships, charity donations, and their own new program, The Smiles for Life Award. We invite you to learn more about The Smiles for Life Award, as well as our other charitable activities.
---
15th Annual Jody A. Morrow Humanitarian Awardee
---
In recognition of Dr. David Silverstrom and Dr. Gary Silverstrom of the Smiles For Life Program."It feels so much better to just smile and feel more confident. Thank you from the bottom of my heart, it is so deeply, deeply appreciated. I don't know how to express the gratitude that I feel and the kindness that I feel when I come here. It's just amazing," 2016 Smiles for Life Awardee.
Learn More
---
The Smiles for Life Award
---
Launched in 2014, Drs. David and Gary Silverstrom created the Smiles for Life Award in partnership with the American Cancer Society to rehabilitate the mouth of cancer survivors. Dry mouth, rampant decay, and tooth loss are common symptoms of cancer patients, which create functional and aesthetic issues. We donate a $25,000 cosmetic makeover to one cancer survivor per year. Potential candidates are nominated by local physicians and the selected recipient is chosen based on need. By documenting and revealing this transformational process through a partnership with the American Cancer Society, the award showcases the healing power of a smile makeover and celebrates survivorship.
Learn more about 2015's honoree and how to nominate a survivor.
---
Livingston High School Scholarship Awards
---
Daniel Erhlich
Award In memory of Daniel Erhlich who faced challenges during his high school years and, tragically, was not able to overcome them during his senior year. This award is given to students who demonstrate an interest in the field of communications, as did Daniel.
David Palestine Award
In honor of David Palestine, who struggled with very serious health issues throughout high school and who ultimately was forced to undergo a heart transplant during his senior year. Throughout his struggles, he persevered with dignity, courage and resolve. This award is given to a student who has overcome adversity.
Estelle Silverstrom Award
Named after Dr. David Silverstrom's mother, it is given to a deserving senior who is interested in pursuing a career in the field of mental health.
---
Philanthropy in New Jersey
---
The Silverstrom Group has donated to numerous non-profits, including:
Big L Club of Livingston High School
Jewish Family Service of MetroWest
Little League of Livingston
Livingston Girls Varsity Basketball
Livingston Youth Appreciation Week
Mental Health Association
New Jersey Institute for Social Justice
TJ Martell Foundation
Zeuner Foundation
Friendship Circle
---
Livingston Youth Appreciation Week Petting Zoo
Dr. David Silverstrom at the Big L Club Taste of Livingston Event
Dr. Gary Silverstrom with John Walker, recipient of the David Palestine Award
---
Discover The Silverstrom Group Difference
---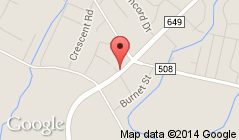 We invite you to discover how pleasant, productive, and fulfilling a trip to the dentist can be. Contact The Silverstrom Group for further information or to schedule an appointment.The Silverstrom Group is conveniently located in Livingston, New Jersey. We proudly serve patients from New Jersey, New York, and the entire United States.